Weldon Funeral Services are here to support you through this
difficult time

and help you arrange the funeral service you want for your loved one
Funeral Services to Bournemouth, Poole, Christchurch
Pricing and Plans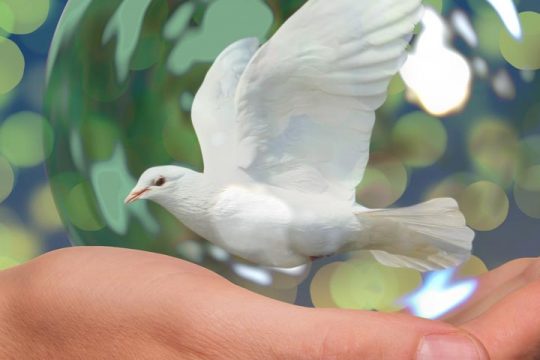 Ready to guide you through all the important tasks you'll need to…
Our role is to ensure that the family is able to make informed decisions, and look after all details of the arrangements, whether for a simple traditional funeral or a simple cremation.
Together we can create a completely unique and tailored service – the way you the funeral ceremony to be. We will be more than happy to listen carefully to what you and your family require and offer you choices in your arrangements.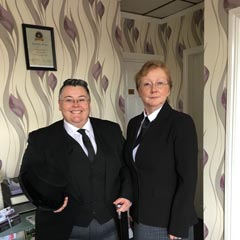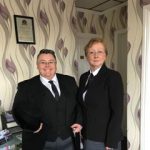 Owners, Weldon Funeral Services
Bournemouth Funeral Directors
​Our
Friendly

& Helpful Team
We go the extra mile here at Weldon Funeral Services Ltd in Bournemouth. A unique female owned team of Funeral Directors. Simply give us a call and we will be more than happy to set up a meeting, offer advice or discuss your funeral arrangement needs. We pride ourselves by offering just the right plan for your family's particular situation at an affordable cost covering Bournemouth, Poole and Christchurch in Dorset.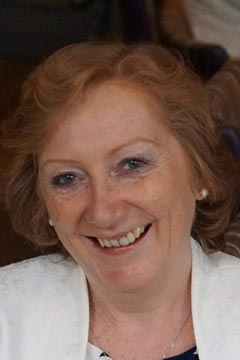 Anne Weldon
Funeral Director
Anne worked within the public sector pensions service for 38 years. Starting as an office junior she worked her way up to a Pensions Benefits manager being one of only 89 in the entire country. A big part of her role was dealing with the bereaved and this gave her the desire to explore bereavement further.
An opportunity arose and Anne spent time with good friends training in the funeral industry. Finding a new passion Anne and Mandy agreed to go it alone. Weldon Funeral Services was founded and the knowledge, experience and compassion the company is known and respected for, is going from strength to strength.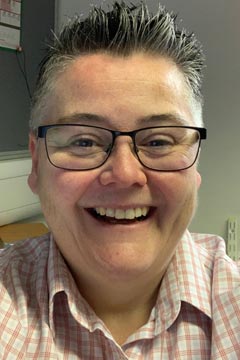 Mandy Weldon
Funeral Director
Mandy still remains a proud employee of the NHS locally. She has been involved in the funeral industry for 15 years. Having experienced bereavement at a young age, she vowed to work in the industry and give a better service than the one she and her family got when they lost their mother. This is something both her and Anne are proud to base their ethos on and very much see people we are caring for as more than a customer.
Mandy has qualifications in counselling and takes many of the funeral services we arrange. She prides herself on being able to give a service that reflects the requirements of the bereaved as well as truly reflects the life and wishes of the deceased. On one occasion Mandy did travel on the back of a motorcycle hearse on the M27 at high speed so a family could say goodbye how they wanted to!
We are fully

Committed

in offering You and your Loved Ones
…the best possible Service
Our professional staff understand the needs of the bereaved. We do everything we can to support and organise a unique funeral that truly reflects and celebrates the life of the deceased individual.
We believe in high standards, our staff provide helpful yet sensitive support and communicate with you throughout the process helping families out anyway we can through these times of grief.
We are available 24 hours a day, 7 days a week. There is always someone here to talk to.
We are here to listen, help, advise and guide you through all your options.
We promise to help you arrange or plan a funeral the way you want with total care, reassurance and respect.
We promise to help you at every step of the way, We know how difficult this can be.
Proud to serve you Transparently
The most caring people I have ever met. Compassionate people who understand your needs. Treat it as a personal privilege not a business transaction! There for you 24/7 … couldn't and wouldn't have anyone else take care of anyone of my family onto their next life. Very reasonable prices as they are there not to make a large profit like other funeral services do, absolutely brilliant.
During this Disorientating Time of Grief…
Knowing what to do when someone dies can seem overwhelming and you may need someone to speak to about how you feel. Weldon Funeral Services can help in offering helpful yet practical advice to help you manage what to do directly after the death.
Here to help with the grieving process
Grief is a natural response to loss and sadly inevitable part of life. Coping with the death of someone you love is painful and one of life's toughest challenges. Weldon Funeral Services in Bournemouth understand the grieving process and can help you with a special funeral your loved one deserves.
Contact Us