We are proud to provide a first class service
Compliments from our Clients
Please send us your feedback.
Amazing service from amazing people… Anne, Mandy and the team couldn't have made my dad's service any more special, they done him proud and we really can't thank them enough… Totally recommend them to anyone as the service from start to finish was faultless… Thank you all for everything you'd done.
Your support and compassion to myself and my family at my father's passing was second to none we can never thank you enough. I will recommend your services until the day I die Mandy and Annie are total stars thank you so much xxx love always
We wouldn't use any other Funeral director. Mandy and Annie were so helpful and compassionate when dealing with us when we lost our Dad. The service was beautiful and went extremely smoothly. Also very reasonably priced. We wish you all the best for the future. Thank you.
I would just like to thank Annie and Mandy for looking after my friend
His funeral went very well and they done a very nice service for him they arranged everything for him. So thank you.
The most caring people I have ever met. Compassionate people who understand your needs. Treat it as a personal privilege not a business transaction! There for you 24/7 … couldn't and wouldn't have anyone else take care of anyone of my family onto their next life. Very reasonable prices as they are there not to make a large profit like other funeral services do, absolutely brilliant.
Nothing was too much trouble for Annie & Mandy. The love, support and compassion we received from the first meeting and throughout the whole, painful process was so caring and outstanding. Nothing was too much trouble, they sorted out everything, always at the end of the phone whenever we needed them, this still carried on after the funeral. We as a family are extremely grateful and can not thank them enough.
I can't tell you how proud these girls made me at my fathers funeral every thing went like clockwork just please use them they are so professional nothing is to much trouble thanks very much Anne and Mandy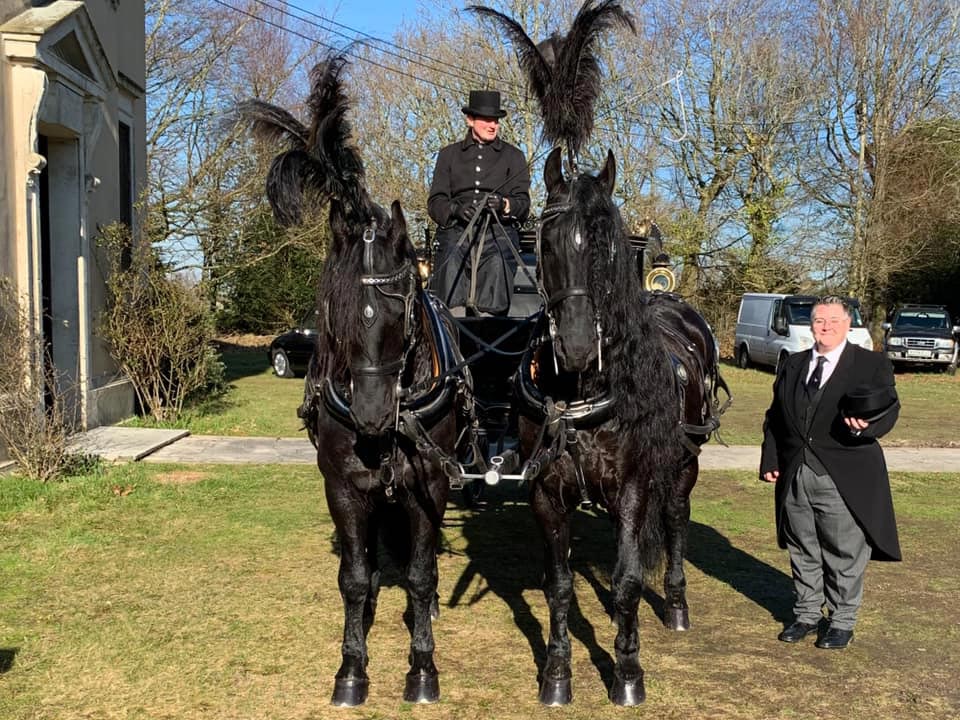 We never up-sell, we never inflate prices and we genuinely care about what we do. Driving down the price of funerals is something we can continue to do now we are totally independent of anybody else.
Anne & Mandy Weldon, Funeral Directors